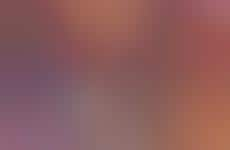 Brands take inspiration from the astrology-minded tendencies of consumers
Trend - An increased interest in traditional and New-Age astrological practices is seen among Millennials and Gen Z. As a result, more brands from varied industries are referencing these spiritual practices. These spaces and products cater to the direct interests and experiential preferences of younger generations.

Insights - In today's oversaturated market, consumers are seeking out unique, curated alternatives that better target their specific needs and preferences. As generations that grew up with more exposure to diversity and individuality, Millennials and Gen Z are seeking out products and services that similarly maintain that sense of uniqueness. Tailored offerings that speak to personality traits and behavior help to support those looking for more accessible forms of self expression and self-awareness.
Workshop Question
- Conceptualize an astrology-themed product, service or experience that your brand could offer its younger customers.
5 Featured, 45 Examples:
64,536 Total Clicks
Date Range:
Oct 17 — Feb 20