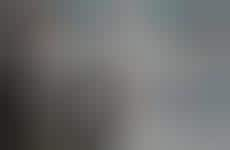 Brands enhance the traditional gift shop space
Trend - Gift shops are being elevated by brands in a range of industries, providing experiences that are more educational, interactive, or interesting than the typical gift shop space offers. Such transformations come as customers require experiential incentives to remain and purchase in a retail space.

Insight - With the rise of e-commerce, many previously niche markets have become saturated, leaving consumers with decision fatigue. With a myriad of options, consumers are turning to brands that go beyond traditional retail interactions and offer engaging experiences that they feel emotionally invested in. Brands that provide these meaningful interactions for consumers are more likely to win consumer loyalty and influence their purchasing decisions.
Workshop Question
- Conceptualize a gift shop space that would offer your customers an elevated experience.
Trend Themes
1. Experiential Retail - Gift shops are being transformed to provide experiences that are more engaging than the typical gift shop space offers.
2. Online-to-offline Activations - Companies that exist primarily online are attempting to captivate audiences by staging online-to-offline activations as a means of expanding their reach.
3. Virtual Reality Experiences - Retailers are offering virtual reality experiences to create a theme park-like atmosphere and emotionally connect with guests.
Industry Implications
1. Hospitality - Hospitality industries are revamping hotel gift shops to provide guests with unique shopping experiences.
2. Museums and Galleries - Museums and galleries are collaborating with crowdfunding platforms to showcase innovative products and bring them closer to consumers.
3. Retail - Retailers are going beyond traditional retail interactions and offering engaging experiences that consumers feel emotionally invested in.
5 Featured, 41 Examples:
166,076 Total Clicks
Date Range:
Apr 17 — Jun 19