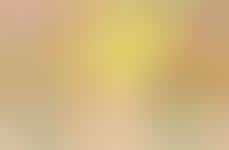 GIF's are used as the basis for campaigns and creative endeavors
Trends - The popularity of GIFs on various communication platforms has resulted in brands adopting the animated imagery in their own ways–whether it's for the purpose of creative expression and entertainment, or as a marketing tool.

Insight - Millennials & Gen Zers have a preference for GIFs, in large part due to consistent social media use. As a dynamic form of communication, animation lets young consumers express thoughts and emotions more cohesively than words or emojis. This desire for emotive enhancement is motivated by the generation's desire to be open, mindful, and inclusive as a community than its predecessors. Inviting additional manifestation of emotion to on-screen communication allows them to be more relatable.
Workshop Question
- Conceptualize a GIF-based campaign for your brand.
4 Featured, 34 Examples:
73,921 Total Clicks
Date Range:
Feb 18 — Aug 19