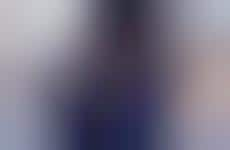 Big brands promote consumer-facing initiatives to highlight office diversity
Trend - Increasingly, bigger consumer-facing brands are unveiling initiatives that highlight inclusive office culture and diverse hiring practices. This speaks to the need for companies to attract top talent by leaning into diversity and inclusivity. This also signals the fact that consumers expect that the brands they love will align with their values not just for marketing purposes, but also in internal processes.

Insight - Today's young consumer is increasingly wary of brands' consumer-facing pushes for diversity and inclusion, as it's known that the internal cultures and policies don't always replicate the empowerment that brands promote. Thus, consumers are looking to see how brands are incorporating diverse and inclusive policies in their day-to-day processes to make their own assumptions on brands' workplace cultures.
Workshop Question
- How do the internal hiring processes for your company impact your overall brand identity?
4 Featured, 32 Examples:
81,653 Total Clicks
Date Range:
Apr 18 — Jul 19