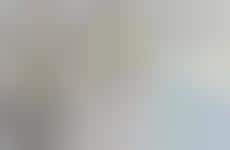 Smart, predictive technology aids consumers with shopping list-makers
Trend - As more consumers turn to their phones to store their shopping lists, brands take this a step further with organization apps and predictive list-makers. New platforms that leverage AI, smart technology and voice-assistive tools make it easier than ever for consumers to keep track of what they need when they're shopping—it can even help navigate physical stores.

Insight - With the convergence of the digital and physical shopping spheres, many consumers are looking to technology to streamline their retail experience. This tech-savvy demographic is accustomed to efficiency in their daily activities, and want to be able to do more in less time. Therefore, these consumers are willing to give up personal information—such as past buying behavior or their current location—for services that prioritize convenience by predicting their future needs and, ultimately, make their retail experience seamless.
Workshop Question
- How can you leverage smart brick-and-mortar technology to ease consumers' path to purchase?