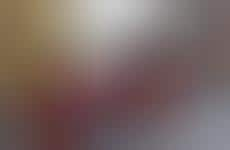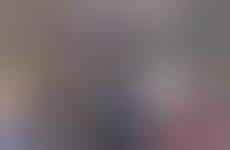 Fashion and beauty blogs are being led by, and catering to baby boomers
The popularity of fashion and beauty blogs as a significant source of entertainment and inspiration has reached the Baby Boomer generation. Their involvement in this form of creative expression counters the notion that the Boomer generation only recognizes traditional artistic platforms. The demographic's entrance into this particular platform signifies the proliferation of not just the Internet, but Internet culture in new, unexpected places.
Workshop Question
- How can your brand model or employ the reach and demographic diversity of online influencer communities?
Trend Themes
1. Boomer Fashion Blogger Trend - The rise of fashion and beauty blogs for the Baby Boomer generation signifies the proliferation of internet culture in new, unexpected places.
2. Promoting Self-expression Trend - The surge of blogs promoting self-expression and fashion theme for Boomers demonstrates that growing old is synonymous with creativity and a new-found sense of empowerment.
3. Boomer Beauty Vlog Trend - As the number of older women becoming more interested in social media and video blogs, makeup and beauty vloggers for the Baby Boomer are becoming increasingly popular.
Industry Implications
1. Fashion and Beauty - Companies can capitalize on the Boomers' growing interest in fashion and beauty by building and marketing products and services specifically catered to them.
2. Social Media and Influencer Marketing - Businesses can tap into the Boomer's presence on social media platforms and partner with Boomer influencers to expand their reach and increase engagement.
3. E-commerce - As Boomers become more tech-savvy and comfortable shopping online, e-commerce platforms catering to their unique needs and preferences present significant opportunities for growth and expansion.
4 Featured, 33 Examples:
118,410 Total Clicks
Date Range:
Mar 16 — Sep 17