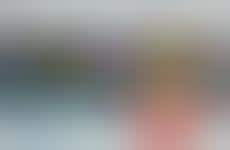 Online platforms encourage dissent to amplify user engagement
Implications - Online tribes host engaged communities, but those communities can be insular, with little room for growth. Platforms designed for arguments still harness tribalism, but by pitting sides against one another, these crowdsourced debate sites cement impassioned beliefs and encourage new users to join the fray. Rather than pushing for a united consumer base, brands that encourage an argument between consumers can broaden their reach and create more dedicated fans of their products.
Workshop Question
- How could you pose an aspect of your brand as a multifaceted debate? What would the sides be?
10 Featured, 83 Examples:
128,136 Total Clicks
Date Range:
Aug 16 — Oct 19