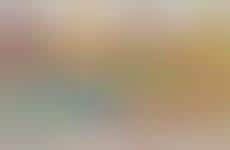 North American consumers become familiarized with yerba mate in packaged beverages
Trend - Yerba mate has traditionally been consumed as a tea in South America, but today packaged beverage brands in North America are leaning into the herb as a healthful flavor option. This speaks to the desire North American consumers have to experiment with wellness solutions from around the world.

Insight - As North America expands in diversity, global influences in the region can be observed in everything from art and design to cuisine. The impact of globalization on consumers is a deeper appreciation for products and services that were once unfamiliar to them, and they now expect that brands are well-aligned with their increasingly diverse and nuanced preferences.
Workshop Question
- What regional trends could your brand lean into for inspiration?