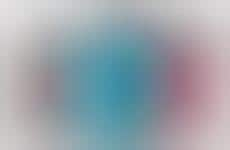 Vitamin and supplement products adapt with plant protein alternatives
Trend - Offering alternative, plant-based options, vitamin and supplement brands are expanding their product ranges to appease health-minded consumers. Tapping into everything from pea protein to Hibiscus and other "superfoods", brands are not only appealing to those looking for plant-based alternatives, but they're also seeking to create product ranges that speak to emerging desires for alternative diets–including vegan, vegetarian and free-from foods.

Insight - Easy access to information in the modern digital age has resulted in consumers diligently researching products, services and ingredients before choosing to purchase–however with clear branding and customized offerings that can be circumvented altogether. Individuals who subscribe to alternative diets benefit the most from such labeling as they look to meet nutritional goals in a way that's accessible and made for their specific needs.
Workshop Question
- How might you integrate additional plant-based product ranges?