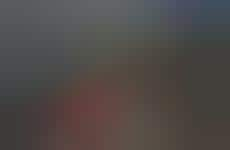 VR's many applications bleed into industries concerned with training and safety
Trend - The Virtual Reality industry is now being incorporated into safety programs that train and teach protocol in a range of industries–including everything from driving to simulated mail delivery experiences. These safety solutions offer a more enhanced path to becoming certified in the protocols expected of the individuals.

Insight - Businesses are increasingly taking employee safety more seriously, due to public pressures that condemn hazardous working conditions. Organizations can streamline safety training, and provide training to more people, if these programs leverage new technologies that make training immersive and educational.
Workshop Question
- Where could your brand see the value in using VR for training and safety purposes?
4 Featured, 36 Examples:
37,019 Total Clicks
Date Range:
Aug 17 — Feb 19