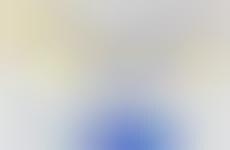 The popularity of fidgeting toys has led to connected products and services
Trend - There's no shortage of fidget-friendly toys on the market now, and brands are taking advantage of the popularity of such items and creating versions that are smartphone-connected. The connected versions of such devices ensure that the concept of functional fidgeting continues to develop and maintain its relevancy in the modern consumer's lifestyle.

Insight - For many consumers, non-essential purchases are often more than about novelty alone, and are often used as a means of escapism from their day-to-day. Products that serve as distractions, for example, are often used as a means to relax or de-stress. For many people, these products aren't simply playful, they're actually used to enhance consumers' quality of life even if they only make a small impact.
Workshop Question
- How can your brand ensure it's constantly developing to remain relevant to today's consumer's lifestyle?