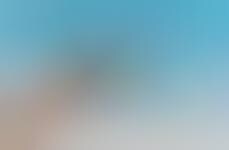 Monk fruit is added to a variety of products as an all-natural sweetener
Trend - As more consumers look to lessen their refined sugar intake, brands are exploring all manner of alternative sweeteners in order to account for taste preference, with the sub-tropical melon-derived monk fruit particularly gaining popularity. This progression highlights the potential for unraveling new healthful alternatives to ingredients that previously may have seemed inseparable from various favored dishes.

Insight - As more consumers take control of their health through diet, they increasingly turn away from processed foods, finding inspiration in functional substitutes. Offerings that embody naturality and efficacy don't add to this tension, and thus satisfy consumer desire at a more impactful level by enabling individuals to come closer to balanced indulgence.
Workshop Question
- What newly prized all-natural ingredients can you incorporate into familiar recipes in order to entice the wellness-driven consumer?