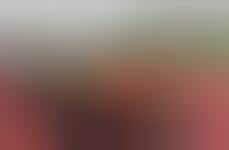 Three-wheeled vehicles entice Millennial consumers with unique design features
Implications - Being some of the most status-conscious consumers out there, Millennials are immediately drawn to the differentiation of three-wheeled vehicles in comparison to mainstream automotives. This differentiation, combined with fuel efficiency, makes 3-wheeled concepts an increasingly attractive option for the young, urban consumer. This progression speaks to the power of divergence within industries with high product standardization.
Workshop Question
- If you were to redesign a classic product to make it more Millennial-friendly, which product would you redesign?
Trend Themes
1. Urban Mobility - Creating small and efficient vehicles that cater to the needs of city-dwelling millennials.
2. Eco-friendly Options - Incorporating sustainability into vehicle design through hybrid or electric engines.
3. Innovative Vehicle Designs - Exploring unique aspects of vehicle design to attract consumers looking for something different.
Industry Implications
1. Automotive Industry - Manufacturing companies can incorporate trend-driven innovations to capture the modern mindset of young consumers.
2. Sustainable Transportation Industry - Developing companies could consider innovative vehicle designs and sustainable technologies to attract eco-conscious customers.
3. 3D Printing Industry - Allowing for rapid prototyping and customized designs, companies in this industry could offer new solutions to address the changing needs of urban consumers.
4 Featured, 34 Examples:
234,886 Total Clicks
Date Range:
Nov 15 — Dec 15