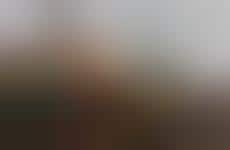 Restaurants and cafés cater to smaller consumer segments via diet-specific themes
Trend - Restaurants and cafés are increasingly specializing in specific diets, whether those are related to weight loss, veganism, or ketogenic diets. The move from broad-to-niche in this category is an adaptation of the changing landscape in the food and beverage industry as a whole.

Insight - Now that consumers have many options and alternatives in the CPG food and beverage space, they're no longer satisfied with in-person dining not catering to their more niche interests and needs. Consumers now expect that their various diets and restrictions are actually catered to, rather than simply accommodated.
Workshop Question
- Consider how your brand could narrow down its offering to cater to a more niche set of consumers.