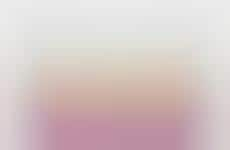 The use of bamboo extract in luxury skincare items is on the rise
Trend - Bamboo extract is an increasingly prominent ingredient in the formulas of luxury skincare products. Aside from being natural, it is also known for its antioxidant-rich and skin-protecting qualities.

Insight - Contemporary consumers are more conscious about the product experience and how it affects their body and mind. As the wellness movement has placed the onus on naturality and mindfulness, many seek to incorporate more holistic qualities into their self-care rituals. In terms of product formulations, individuals prioritize offerings that incorporate ingredients that are natural, allowing them to gain peace of mind thanks to familiarity.
Workshop Question
- How could your brand incorporate a natural element to one of its products, or prioritize eco-friendliness into its business model?
Trend Themes
1. Natural Ingredients - Consumers prioritize luxury skincare products that incorporate natural ingredients, such as bamboo extract for its antioxidant-rich and skin-protecting qualities.
2. Multipurpose Products - Consumers opt for skincare products that provide the effectiveness of multiple steps in a single application, such as Peach & Lily's Lazy Day All-In-One Moisture Pad.
3. Fast-absorbing Hydration - Skin care products that provide fast-absorbing, long-lasting hydration, such as Peach & Lily's Wild Dew Treatment Essence, are becoming increasingly popular in the beauty industry.
Industry Implications
1. Luxury Skincare - Luxury skincare brands can capitalize on the natural ingredients trend by incorporating things like bamboo extract to their formulations.
2. K-beauty - Korean beauty brands can leverage the multipurpose and fast-absorbing hydration trends to create new innovative skincare solutions.
3. Holistic Wellness - The natural ingredients trend aligns with the values of the holistic wellness industry, which presents an opportunity for health and wellness brands to introduce new skincare solutions.