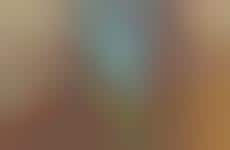 The ritual of unboxing evolves with the use of tech and online media
Trend - Fans of various products and services have been filming their unboxing experiences for a while now. With the introduction of technology, individuals are turning to more high-tech, interactive and multisensory versions of traditional unboxing.

Insight - Consumers—especially those in digitally savvy demographics like Millennials and Gen Z—place emphasis on experiences that are impactful over everything else. Aware of the entertainment possibilities that new technology and digital tools can afford them, individuals opt-in for multi-sensory activations that take advantage of tech as the aspects of interactivity and immersion allow them to feel better integrated.
Workshop Question
- What type of rituals do your consumers have with your products/services right now? How could you make that more experiential with the use of AR or other tech?
4 Featured, 34 Examples:
110,434 Total Clicks
Date Range:
Nov 17 — Oct 18