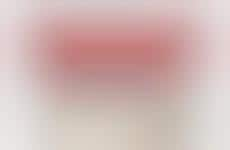 Brand utilize cassava in new dishes to appeal to health-conscious consumers
Trend - Cassava (also known as "yuca") is being incorporated in products as a substitution for ingredients like wheat. The use of cassava allows brands to create healthy, organic, and gluten-free products like waffles and chips.

Insight - Consumers with dietary restrictions are on the look-out for products and ingredients that meet their preferences. This creates a demand for diversity in the food space as more and more individuals adopt a healthier lifestyle, either because of a biological necessity or a growing desire for general wellness. Combined with a sense of curiosity, consumers place emphasis on ingredient lists, singling out possible substitutions that correspond to their diet.
Workshop Question
- What is one thing you could swap out from your current product or service?