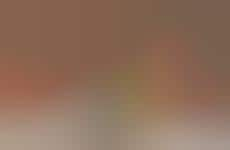 Brands fuse herbal ingredients with the taste of beer in non-alcoholic beverages
Trend - Category of the non-alcoholic beer is being diversified as companies introduce tea-inspired versions of the beverage. This herbal infusion introduces new and exciting tastes to alcohol-free beer, boasting the potential to make the product more appealing and suitable for larger audiences, including those who can't drink and the designated driver.

Insight - Contemporary consumers have a desire to be productive and healthy. The engagement in wellness rituals helps them maintain this mantra, however, social situations often involve alcohol and that contradicts with the idea of living as healthy as possible. Hence, consumers look for a happy medium that will allow them to balance their recreational routines with their social habits.
Workshop Question
- What ingredient can your brand incorporate into its product to make it accessible to more people with restrictions?