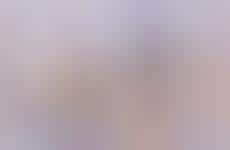 Fragrances are marketed through unexpected and unconventional means
Trend - Fragrances have long been a difficult product for marketers to accurately portray in advertising. Closing this gap between product experience and marketing, however, are highly experimental approaches to marketing fragrance, which focus on the senses by using any means necessary. These approaches range from high-tech in-person experiences to scented stickers.

Insight - For young consumers in particular, interactive and experiential forms of marketing are much more engaging than standard advertisements. Millennial and Gen Z consumers are more likely to be drawn to campaigns that allow them to sample and experience products in unique ways, in part because of the way social media has changed the way people engage with brands.
Workshop Question
- What would a hyper-sensorial approach look like when it comes to the marketing around your offering?
Trend Themes
1. Hyper-sensorial Fragrance - Fragrance marketing is focusing on interactive & sensorial experiences, driven by the preferences of millennial and Gen Z consumers and their affinity for experiential marketing.
2. Augmented Reality Campaigns - Brands are using augmented reality in their campaigns to engage with customers interactively through unique and engaging content, moving beyond traditional ad formats.
3. Interactive & Shoppable Video Advertising - Interactive shoppable fragrance videos offer a dual purpose, introducing customers to the brand and providing easy-to-use instant purchase platforms, which are beneficial to the retailer by providing data of the interactions.
Industry Implications
1. Fragrance and Perfume Industry - Fragrance and perfume industry players such as Jo Malone and Cartier Parfums are adopting interactive and experiential forms of marketing, including pop-ups, scented stickers, and multi-sensory light installations.
2. Beauty Industry - Beauty brands such as Givenchy and Jason Wu are creating innovative marketing campaigns for their fragrances that are driving engagement and sales. They are adopting scented dolls and exclusive filters in their ads.
3. Advertising Industry - Advertising agencies are creating new disruptive marketing campaigns by using emerging technologies such as augmented reality, interactive and shoppable videos.
5 Featured, 44 Examples:
173,211 Total Clicks
Date Range:
Jul 18 — Nov 18