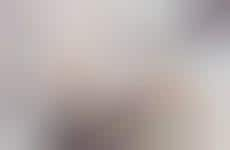 Candy products that are plant-based are rising in popularity
Trend - Brands that make candy are adopting plant-based ingredients in order to enhance the functions and perceived nutritional value of the products in question. These added ingredients offer benefits that range from mood-enhancement to mouth-cleansing.

Insight - Many health-conscious consumers understand that achieving nutritional goals isn't necessarily about restricting calories, but about the quality of the ingredients in food items. Choosing products they can feel good about indulging in ensures that they remain committed to their goals, while avoiding restrictions that are more difficult to maintain in the long term.
Workshop Question
- Consider a natural element that your brand could incorporate into a product, or its production processes.
Trend Themes
1. Plant-based Confection - Brands are adopting plant-based ingredients to enhance the nutritional value of candies, and consumers are seeking better-for-you indulgences.
2. Cannabis-infused Confections - Handmade cannabis confections in elegant crystal forms with low THC content are catering to those seeking a controlled and elevated experience.
3. Seed Butter Frozen Desserts - A new wave of products is emerging that puts a spotlight on creamy seed butter as a vegan-friendly alternative to traditional dairy bases in frozen desserts.
Industry Implications
1. Food and Beverage - Innovations in plant-based and cannabis-infused confections are disrupting traditional candy consumption and creating new markets for indulgences.
2. Dairy and Alternative Milk - Plant-based desserts made with milk alternatives such as sunflower and nut butters are shaking up the dairy industry and creating new opportunities for sustainability and health-consciousness.
3. Cannabis and Cbd-infused Products - With the growing acceptance of cannabis and CBD-infused products, the confectionery industry can attract the health and wellness market and cater to consumers who seek controlled, elevated experiences.