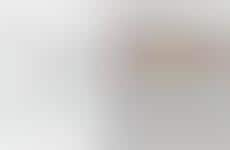 Modern appliances adapt into compact, easy-to-use tools for adults & children
Trend - Moving beyond cute, kit-friendly aesthetics, brands are offering kitchen accessories and appliances that both adults and kids can use. Focusing more on functionality and easy access, brands are adapting everything from ovens to knife sets to be more kid-friendly through compact sizing, training sets and streamlined methods.

Insight - Many adults are eager to teach their kids important skills that are extremely useful and look for accessible, child-friendly products to do so. Not only do these types of enriching activities allot bonding time between parent and child, ultimately strengthening their relationship, but they also allow kids to explore possible hobbies or contribute to their independence for later in life.
Workshop Question
- How can you adapt your product and service offerings to be more inclusive of all ages?
4 Featured, 36 Examples:
112,255 Total Clicks
Date Range:
May 16 — Nov 18