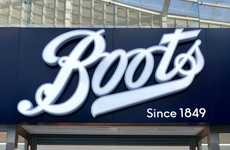 Brands help support domestic violence survivors amidst the COVID-19 pandemic
Trend - People around the world, particularly women and children, are dealing with increased instances of domestic abuse as the COVID-19 pandemic has forced people to remain at home indefinitely. Some brands are creating campaigns and services to help, with everything from free rides to shelters to in-store safe spaces making small contributions where possible.

Insight - The COVID-19 pandemic has put a magnifying glass on many issues consumers face--everything from domestic abuse to income inequality are being accelerated by the lifestyle and economic changes that the pandemic has brought on. Increasingly dissatisfied with the failing systems that have long created both micro and macro issues around the world, people are working as activists and pressuring brands and institutions to better support vulnerable people.
Workshop Question
- What can your brand do to help employees and customers who are currently dealing with life-changing issues?
3 Featured, 20 Examples:
14,691 Total Clicks
Date Range:
Apr 20 — May 20