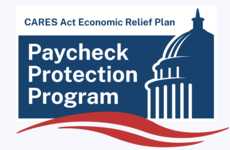 Fintech companies offer expedited stimulus paychecks
Trend - In order to more quickly aid people who are facing financial uncertainty, or those who have been laid off, fintech companies in the United States are expediting stimulus checks for as many customers as possible.

Insight - The economic impact that COVID-19 has had on consumers has been extreme and quick, particularly in regions or countries that have limited government-funded social support programs. Consumers are facing job insecurity and many don't have the funds to cover their basic needs until the economy takes a turn for the better. Thus, the demand for expedited support is high, as consumers figure out how to deal with the new normal with an uncertain future ahead.
Workshop Question
- How is your company helping employees and customers cope with financial insecurity?