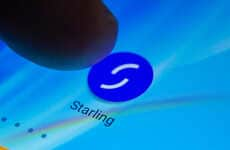 Brands are launching initiatives to support startups amid COVID
Trend - Brands in various sectors ranging from finance to technology are aiming to support new businesses developing during and post-COVID. These initiatives include banking tools, credit cards, and technological support.

Insight - North American economies have taken a substantial hit in light of the ongoing pandemic and new businesses are lacking the financial support necessary to be successful in the uncertain commercial landscape. This is in part due to a lack of consumer demand, as shoppers shift their spending to more essential items like food and clothing and less on luxuries like travel or dining. Brands with a B2B focus are supporting these businesses as they understand it will serve them better in the long-term to have loyal customers, especially in a time when the economy remains uncertain.
Workshop Question
- How can your brand serve struggling consumers post-COVID?