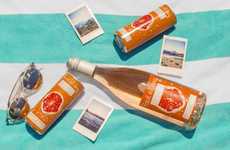 Wine and wine-based beverages tout their low-sugar formulations
Trend - Low-sugar wines and wine-based drinks are on the rise as brands look to change their branding from being "low-calorie" to implying that their products healthier in general. These products include everything from canned sparkling wines to more traditional white wines.

Insight - The body positive movement among Millennials and Gen Z has brought on a greater understanding of health, and how it doesn't always correlate with a person's weight. Thus, there's been a slow but steady increase in demand for products and services that promise all-encompassing health benefits rather than weight loss specifically. Brands that are able to focus more on nutritious ingredients than in dieting are able to cater to younger, more informed demographics.
Workshop Question
- How could your company shift its messaging so it better appeals to the mindset of younger demographics?