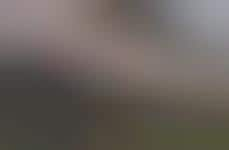 Major cities adopt highway-side, or topping, park spaces to enhance community
Trend - The growing push for expanded green spaces in urban areas has resulted in their growing adaptation into or alongside highways. The accommodation of green spaces in these formats reveals how institutions can repurpose spaces in order to meet the need for creating environmentally safe living environments.

Insight - The rapid growth of city centers around the world offers economic boosts to economies, but can have an impact on the physical and mental well-being of residents. Between traffic, competitive careers, pollution and population density--people in cities around the world are experiencing mental and physical consequences. To counter such effects, the adoption of social and ecological urban design initiatives are crucial to collective health.
Workshop Question
- How could your brand push for environmental safety?
4 Featured, 36 Examples:
119,736 Total Clicks
Date Range:
Jan 17 — Apr 19