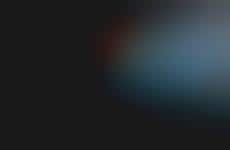 As consumers opt for multiple devices, inexpensive technology satiates demand
Implications - Technology has become necessary in Western culture, which has left some consumers without the ability to keep up because of costs. As an answer to this disparity, budget tech is not only making new innovations available for strapped consumers, but allowing those with means to have more than one device to support ever-extravagant lifestyles.
Trend Themes
1. Budget Tech - As technology has become an essential part of western culture, budget tech products are making innovation accessible for strapped consumers.
2. Affordable Mobile Devices - As per the increasing demand by consumers for multiple mobile devices, there is an advancing sector emerging for less expensive tech products.
3. Top-notch Budget Devices - The newest devices offer premium design and competitive specs that come at a more budget-friendly price point.
Industry Implications
1. Retail - Retail companies should look into less costly alternatives to expensive high tech devices to fulfill rising consumer demand for technology.
2. Telecommunications - Innovations like the Nokia Lumia 530 are opportunities for mobile phone carriers to establish a step towards a cheaper device market and move into emerging markets.
3. Technology - The affordability of new devices is creating new markets of people who can now access technology for less, enabling many to participate in a wider range of digital experiences.