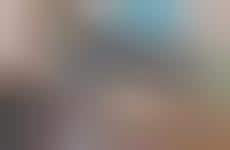 Methods of purchase are being integrated into fashion pieces for convenience
Implications - A desire for increased efficiency has consumers looking beyond their mobile devices toward more integrated forms of payment. Combining methods of purchase into fashion accessories and clothing pieces, these products offer a more adaptable and less strenuous method of routine shopping. This speaks to the future of technology as a catalyst for true convenience and a generally gadget-less existence.
Trend Themes
1. Integrated Payment Clothing and Accessories - The integration of payment systems in clothing and accessories offer a more adaptable and less strenuous method of routine shopping.
2. Smartwatch Payment Systems - The future of smartwatch technology will go toward payment, making mobile payments even more accessible to the public.
3. Touch-less Wearable Payment - The ability to make wearable payments in regular and fashionable clothing is becoming more appealing to consumers.
Industry Implications
1. Fashion and Retail - Clothing and accessory designers can incorporate payment systems into their products and help reduce the amount of cash transactions in the retail industry.
2. Mobile Technology - The integration of wearable technology, such as smartwatches, to payment systems will increase accessibility and convenience for mobile users.
3. Fintech - The development of touch-less, integrated, and wearable payment systems offers a new market for FinTech companies.