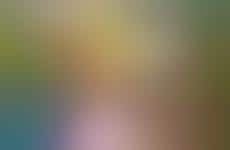 As consumers strive to share more than ever, automatic updates spike in use
Implications - As the concept of over-sharing becomes commonplace and expected on social media, automated tweets, Instagram posts and Facebook replies are being adopted as an essential means to keep up with constant interaction. This move towards efficiency over authenticity amidst consumers marks a shift from a need for genuine face time to a more apathetic attitude towards social media that dictates a consumer base overstimulated with social networking.
Trend Themes
1. Automated Social Media Posts - Businesses can create innovative social media management tools that allow automated rather than manually made social media posts.
2. Social Messaging Automation - Companies can create apps or services focusing on automating responses to social media messages or comments.
3. Auto-liking Applications - Web applications that offer automatic liking to increase engagement in social media can boost business marketing on Instagram.
Industry Implications
1. Software Development - Software companies can develop social media management tools that offer automated social media posting and scheduling to increase efficiency.
2. Marketing and Advertising - Marketing and advertising firms can leverage automated social messaging services to reach more people on social media and engage with potential customers online more efficiently.
3. Mobile App Development - Mobile app developers can create automatic response apps or services for businesses to improve customer experience on social media, reducing the need for manually responding to every message.
5 Featured, 41 Examples:
265,853 Total Clicks
Date Range:
Nov 13 — May 14