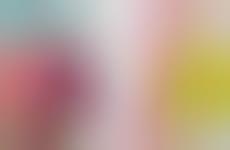 Polished menswear pieces go vividly chromatic
Implications - Gone are the days of the monochromatic black and white tux or the greyscale corporate pantsuit. Since today's man is more confident about his wardrobe choices and more willing to experiment with fashions that most likely would have been deemed "unmanly" several years ago, designers are going beyond tradition and infusing vibrant colors into classic menswear. Pantsuits, tuxedos and other dapper pieces are being saturated in color, from deep purple and fuchsia to sunny yellow and turquoise -- no hue is off limits.
Trend Themes
1. Chromatic Menswear - Designers are infusing vibrant colors into classic menswear pieces and experimenting with new variations of traditional cuts.
2. Eclectic Combos - Mixing and matching prints and patterns, as well as contrasting colors, is a staple in menswear fashion, paving the way for more daring and adventurous styling.
3. Bold Luxury - The trend of eccentric clothing and accessories is growing, with designers seamlessly blending timeless tradition with edgy, youthful style.
Industry Implications
1. Fashion - The fashion industry should take note of the shift towards more vivid colors, prints, and patterns in menswear, and experiment with new variations of traditional designs.
2. Retail - Retailers can benefit from stocking more diverse menswear collections to offer consumers a wider range of options for self-expression through fashion.
3. Advertising - Ad agencies can capitalize on the popularity of the eccentric and vibrant menswear trend by creating bold and memorable ad campaigns that stand out from the norm.
7 Featured, 58 Examples:
1,016,447 Total Clicks
Date Range:
Nov 11 — Jan 12