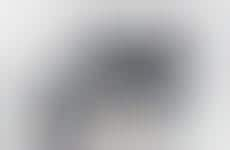 Modern kitchen appliances take the guesswork out of preparation
Implications - Marrying modern consumers' competing desire to create things for themselves and need for convenience, cooking appliances are being designed to work in a more automated way. Providing users with reassurance that their meals will turn out as desired and limiting their involvement in the process, this approach to modern appliances is gaining traction.
Workshop Question
- What's a process your consumer is intimidated by? What role could you play in guiding them through that activity?
Trend Themes
1. Automated Cooking Appliances - Kitchen appliances are increasingly being developed to work in a more automated way, alleviating the hassle of cooking.
2. Iot-enabled Devices for Kitchen - The integration of IoT technology in cooking appliances is gaining traction, enabling users to access recipes, cooking instructions and audio alerts in real-time.
3. Multipurpose Meal Cookers - The popularity of multipurpose meal cookers have surged as a solution to expedite meal preparation, maximize kitchen space, and increase convenience.
Industry Implications
1. Smart Home - Smart home technology manufacturers can incorporate IoT-enabled innovative cooking appliances to expand their product offerings and lead the market.
2. Food Equipment and Services - Restaurant suppliers can consider offering automated, versatile and multipurpose cooking appliances, which can aid chefs in food preparation and improve kitchen efficiency.
3. Consumer Electronics - Consumer electronics manufacturers can tap into the growing trend of automated and IoT-enabled kitchen appliances creating new products to diversify their portfolio.
7 Featured, 54 Examples:
283,170 Total Clicks
Date Range:
Apr 16 — Nov 18