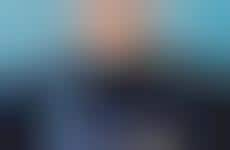 Food trucks differentiate by offering healthy, fresh options
Implications - Often associated with indulgent, experimental "frankenfoods," food trucks are changing up offerings to suit consumers seeking out healthier options. Providing an alternative, and in many cases incorporating the creativity associated with food truck options, this shift marries the best of both worlds.
Workshop Question
- What process does your company use to distinguish a fad from a trend with longevity?
Trend Themes
1. Healthy Food Truck Options - Food trucks are offering healthier alternatives to traditional indulgent food options.
2. Ethnic Fusion Cuisine - Food trucks are featuring fusion cuisine with a blend of local flavors and diverse ingredients from other cultures.
3. Upscale Street Food - Food trucks are elevating comfort food with gourmet ingredients and unique twists.
Industry Implications
1. Food Truck Industry - Food truck businesses can expand to offer healthier, ethnic fusion dishes or elevate comfort food with upscale ingredients.
2. Health and Wellness Industry - Healthy food truck options align with the trend towards healthy and balanced living.
3. Hospitality Industry - Upscale street food options from food trucks can provide customers with unique dining experiences that rival gourmet restaurant dishes.