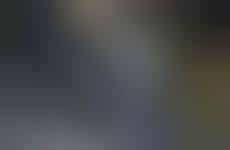 Home furniture and decor pieces adopt UV-reflective qualities
Trend - The damage the sun can have on furniture is now being prevented by brands through the use of materials and additional coatings that aim to mitigate UV ray-related harm to such items. This effect enhances the value of the items for their ability to retain their good form and coloring for longer while catering to consumers seeking long-term home investments.

Insight - Many consumers today pride themselves on the research they're able to do before making a purchase, and focus on 'BIFL' (buy it for life) products when making the decision to buy big-ticket products. This holistic buying approach includes a look at the many ways a product's design can degrade over time, leading to more creative solutions to convince today's consumer that a purchase is worthwhile.
Workshop Question
- Consider a simple element your brand could add to its product/service that would greatly enhance its value.
4 Featured, 35 Examples:
130,713 Total Clicks
Date Range:
Dec 17 — Oct 18