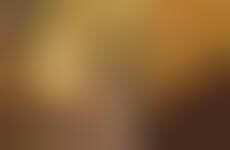 Personal care brands release male-targeted products with natural ingredients
Implications - Companies are zeroing in on the young male market with green grooming products. Packed with natural ingredients, this approach to personal care delivers on millennial demands for sustainable, responsibly produced goods. These demands extend beyond the beauty realm however with environmentally conscious consumers desiring eco-friendly concepts in numerous industries.
Trend Themes
1. Green Grooming - Companies are creating natural, environmentally friendly grooming products for men to meet demands for sustainable products.
2. Simplified Skincare Collections - Brands are offering men streamlined skincare routines with fewer products and a focus on efficiency and simplicity.
3. Natural Thai Cosmetics - Thai cosmetics brands are going all natural with 100% naturally derived products that cater to a holistic, therapeutic approach to skin care.
Industry Implications
1. Beauty and Personal Care - Green grooming and simplified skincare collections are trends that show the beauty industry's movement towards sustainability and simplicity.
2. Cosmetics - Natural Thai cosmetics are disrupting the traditional cosmetics industry with 100% naturally derived products that target a holistic and therapeutic approach to skincare.
3. Men's Grooming - The men's grooming industry is changing with products becoming more streamlined, efficient, and natural to cater to the modern man's needs.