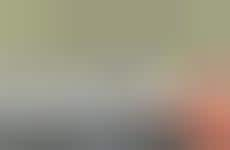 Chore-streamlining and rewarding apps enhance incentives
Trend - Apps that aim to organize and reward the completion of chores are on the rise, and can be used by parents and their children, or roommates who share household responsibilities. These apps provide incentives for everyday tasks and work to keep households organized in a way that's convenient and collaborative.

Insight - Today's consumer has a long list of professional and personal responsibilities to take care of day-to-day. Between work, social engagements, children, health goals and "side hustles," the modern consumer is increasingly strapped for time. Because of this, they're turning to products and services that aim to ease their daily interactions and responsibilities by focusing on prioritization and streamlining.
Workshop Question
- How could your brand streamline organization internally or for its customers?
4 Featured, 35 Examples:
37,234 Total Clicks
Date Range:
Aug 18 — Aug 19