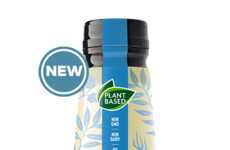 Vegan salad dressings cater to health-conscious and vegan consumers
Trend - People with necessary or chosen dietary restrictions now have more variety in the packaged salad dressings they can consumer, with brands in this space prioritizing plant-based, vegan alternatives to traditional dressings.

Insight - Many consumers associated veganism with health, and so seeing plant-based or vegan labels on packaged goods brings about positive associations for health-conscious consumers. Thus, vegan products aren't simply appealing to those who subscribe to the diet, but to those who prioritize healthy eating in general.
Workshop Question
- How could your brand establish trust with its use of labels?