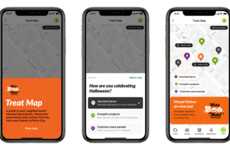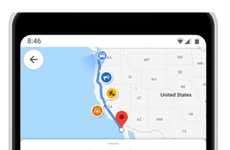 Maps and navigational tools are adapted to prioritize safety amidst COVID-19
Trend - Apps that showcase transit or local maps are including additional safety features that protect people from the ongoing pandemic. Features include everything from COVID-19 case information for geographic regions to crowd-monitoring.

Insight - The ongoing pandemic has brought on the realization within the urban planning space that the current methods of designing public infrastructure, particularly in high-population regions, aren't as conducive to public health as they should be. People now expect public health to be an important consideration in these planning processes in the future, and are searching for ways to keep themselves safe in public spaces in the meantime.
Workshop Question
- How could your brand better prioritize public health and safety?