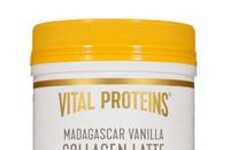 Collagen-infused lattes and mixers help boost daily rituals
Trend - Brands in the health space are aiming to enhance the benefits consumers receive from their daily rituals by offering collagen-boosted latte mixers and creamers. These items enhance users' health and appearance over time, while giving them the energy boost they receive from their coffees.

Insight - Despite many people now working from home, people still have busy schedules to uphold--particularly people who are parents or caretakers. Maintaining health remains important to these individuals despite time constraints, and so they look for ways to integrate additional benefits and functions in their already-established rituals.
Workshop Question
- How can your brand enhance customers' daily routines?