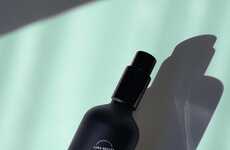 Sleep-enhancing ingredients come in topical cream or oil products
Trend - Topical skincare products are being infused with ingredients like melatonin and magnesium to help relax the body and enhance sleep. These ingredients are typically ingested for those same benefits, and are now offered in everything from serums to oils for hybrid benefits.

Insight - Today's young consumer has a number of personal care rituals they take part in regularly--whether those are related to fitness, skincare, wellness or mental health. The diversity of interests people have in personal care has resulted in some wanting to merge rituals in order to save themselves time. These individuals seek out products and services that prioritize convenience as much as they do function.
Workshop Question
- How could your brand better balance function and convenience?