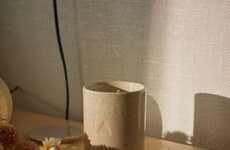 Consumers turn to comforting products and services to combat stress
Trend - North Americans are increasingly prioritizing simple, comforting wellness solutions that they can use at home in order to relieve stress. Comforting self-care is more common now as people continue to navigate social, political and economic uncertainties.

Insight - Recently, consumers around the world have faced unprecedented levels of uncertainty over their lifestyles and future--resulting in stress levels and mental health issues worsening. People are finding different ways to cope with the continued disruptions to their lives, and many are choosing to prioritize their mental health in both big and small ways in order to feel better.
Workshop Question
- How could your brand be a source of comfort for its customers?