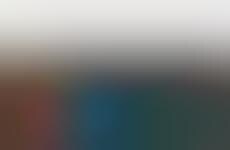 The popularity of hybrid urban-camping products has increased during COVID-19
Trend - Brands are launching outdoor collections that will suit the casual urban camper. These products are identified by the versatility they bring both to the urban, as well as the camping environment—from luxury-focused outdoor apparel that blends functionality and style to multi-purpose dining containers that can be used in the office.

Insight - Since consumers have had to cancel all non-essential travel and the borders of many countries remain heavily restricted, many are looking for ways to escape their homes in a safer and more accessible manner during the COVID-19 pandemic. In this space, many are opting-in for camping and other accessible getaways that are close in proximity. As individuals identify the equipment they need to make their plan work, they are looking to negotiate the versatility of products.
Workshop Question
- Conceptualize a product that will offer consumers functionality in urban and rural environments.
4 Featured, 36 Examples:
96,742 Total Clicks
Date Range:
Mar 19 — Oct 20
Trending:
Just New and V. Hot