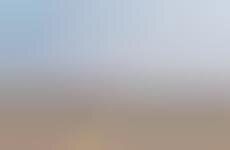 Car brands are influencing the design choices in architecture and homeware
Trend - Auto brands are having an effect on the aesthetic and functional decisions in architecture and interior design projects. While some car companies are directly partnering with an architectural practice, others are serving as a strong point of inspiration.

Insight - When it comes to their lifestyles, contemporary consumers are always looking for ways to instill equilibrium and be consistent—whether that is about balancing work and play or facilitating stronger connections between their personal preferences. As a result, many are placing an emphasis on aesthetics as a means of remaining "on-brand." This, in turn, allows individuals to be more confident in their self-expression.

Workshop Question
- What adjacent industry could your brand borrow ideas from?
4 Featured, 36 Examples:
80,500 Total Clicks
Date Range:
Apr 19 — Sep 20
Trending:
Just New and Warm