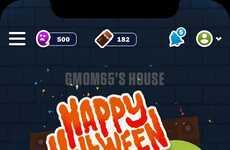 Brands are debuting services to help consumers safely celebrate amid COVID-19
Trend - In many countries, governments insist on the restriction of holidays like Christmas and Halloween due to the ongoing health pandemic. Brands are stepping in by offering festive virtual experiences and solutions that allow consumers to celebrate in a safe manner.

Insight - The COVID-19 pandemic, as well as the associated government-imposed restrictions for social gatherings and businesses, have caused consumers to rethink their lifestyles and how they interact with one another and the world. As personal celebrations and holidays approach, individuals are looking for ways to be together and embrace their festive spirit without putting their health or that of their loved ones at risk.
Workshop Question
- How can your brand honor the holiday spirit in a safe way?