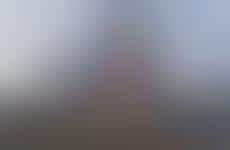 Sustainable practices are becoming more commonplace for architects and designers
Trend - With sustainability as a top priority, architects and designers are embracing different eco-friendly concepts. "Reversible design" is the architecture of structures that can be easily deconstructed, reused, or where parts can be removed and added easily.

Insight - Contemporary consumers are wary of the impending consequences of climate change and a large number of them are increasingly aware that simply shifting their lifestyle and practicing ecological mindfulness are likely not enough. As a result, many are increasingly demanding that brands and creators take the environment into consideration. In doing so, individuals feel more at ease and proud of their advocacy for a better future.
Workshop Question
- What sustainable brick-and-mortar practices can your brand employ?
Trend Themes
1. Reversible Design - Designers are embracing reversible design to create structures that can be easily deconstructed and reused with environmental mindfulness.
2. Modular Design - Using modular design, architects can create structures that can be easily disassembled and moved to a different location while minimizing waste and enhancing sustainability.
3. Upcycling - Upcycling shipping containers and using recycled materials in construction is becoming more mainstream as design professionals seek to implement sustainable and environmentally-friendly practices.
Industry Implications
1. Architecture and Design - The architecture and design industries can embrace reversible and modular designs to create structures that can reduce waste and enhance sustainability while accommodating changing needs in different environments.
2. Construction - The construction industry can adopt upcycling and sustainable building practices, like using shipping containers as building materials, to reduce waste and the environmental impact of construction projects.
3. Manufacturing - Manufacturing companies can explore the use of recycled materials in creating sustainable products that meet the growing demand for eco-conscious consumer goods and accessories.
6 Featured, 48 Examples:
360,345 Total Clicks
Date Range:
Mar 19 — Mar 21