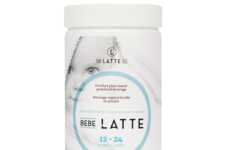 Health brands offer supplements formulated for babies' needs
Trend - As more consumers turn to convenient health solutions, health brands are offering parents of infants supplements that can be incorporated into their children's diets in order to ensure they're consuming enough nutrients.

Insight - Millennial parents are raising their children aligned with their personal beliefs and lifestyles, many of which include a focus on health and wellness. These parents are turning to brands that allow them to raise their kids with the same wellness rituals and habits that they're accustomed to.
Workshop Question
- How is your brand aligning itself with its customers lifestyles and values?
5 Featured, 40 Examples:
31,987 Total Clicks
Date Range:
Oct 20 — May 22