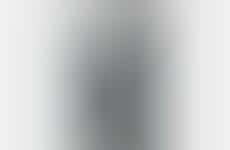 On-the-go consumers crave products that mimic the comforts of home
Implications - While the purpose of road trips tends to lean toward disconnecting and unwinding, traveling consumers can find it difficult to go without the comforts of home. Brands are meeting this demand with products that mimic the comforts of home through creative design. This satisfies a desire to travel frugally without the associated discomfort.
Trend Themes
1. Travel Frugality - Consumers crave products that replicate the comforts of home while traveling.
2. Compact Convenience - Products are being designed to fit into small spaces or to be carried easily on the go.
3. On-the-go Tech - Mobile technology and gadgets are being developed to improve the travel experience.
Industry Implications
1. Travel and Tourism - Industry professionals can identify opportunities by developing products that appeal to the growing segment of budget-conscious travelers with a desire for comfort.
2. Outdoor and Adventure Gear - Companies can tap into the outdoor and adventure gear market by creating products that offer comfortable and convenient solutions for road trips and camping.
3. Mobile Technology - Businesses can take advantage of the increasing demand for mobile technology by creating devices and gadgets that are specifically designed for on-the-go use, such as automotive routers or mobile jump starters.