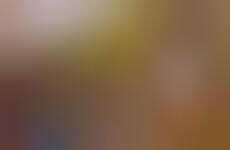 Brands look to virtual platforms to inform and empower Gen Z
Trend - Brands are using the digital space to build bonds through empowerment, charity, and genuine relatability for Gen Z consumers. Leveraging platforms Gen Z already connects with shows consumers which brands have the same values—an important characteristic to the next core consumer demographic.

Insight - Gen Z is the only current generation that grew up with technology as a core part of their everyday lives from a very young age. Thus, this cohort is more inclined to turn to products, services, and brands in general that are able to leverage the seamless online transactions they've grown accustomed to. This generation's social and political activism is predominantly facilitated and organized through online interactions, so brands that are able to align to those values are especially appealing to them.
Workshop Question
- How are you establishing a connection with Gen Z (or even Z Alpha) to ensure you are top of mind during their transition into adulthood?
4 Featured, 35 Examples:
47,646 Total Clicks
Date Range:
Mar 19 — Mar 19