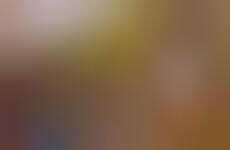 Brands look to virtual platforms to inform and empower Gen Z
Trend - Brands are using the digital space to build bonds through empowerment, charity, and genuine relatability for Gen Z consumers. Leveraging platforms Gen Z already connects with shows consumers which brands have the same values—an important characteristic to the next core consumer demographic.

Insight - Gen Z is the only current generation that grew up with technology as a core part of their everyday lives from a very young age. Thus, this cohort is more inclined to turn to products, services, and brands in general that are able to leverage the seamless online transactions they've grown accustomed to. This generation's social and political activism is predominantly facilitated and organized through online interactions, so brands that are able to align to those values are especially appealing to them.
Workshop Question
- How are you establishing a connection with Gen Z (or even Z Alpha) to ensure you are top of mind during their transition into adulthood?
Trend Themes
1. Empowerment Campaigns - Brands are leveraging digital campaigns to inspire and empower consumers, particularly Gen Z, by aligning with their social and political values.
2. Charity Fundraising Events - Online platforms and gaming companies are teaming up with charities to host events that empower women in traditionally male-dominated fields and raise money for social causes.
3. Disruptive Video Games - Companies are creating video games that challenge traditional gender norms by featuring female protagonists who solve problems and empower themselves, while incorporating brand messaging and offers.
Industry Implications
1. Digital Marketing - Brands can capitalize on Gen Z's preference for digital communication and activism by creating campaigns that align with their values, creating lasting bonds.
2. Gaming - Gaming companies can leverage their platforms to promote social causes and empower women while providing gamers with creative and enriching experiences.
3. Ecommerce - Online retailers can pay homage to powerful women figures and charitable causes by leveraging their platforms to market unique and empowering merchandise to fans and collectors.
4 Featured, 35 Examples:
52,129 Total Clicks
Date Range:
Mar 19 — Mar 19