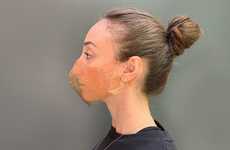 Brands are launching biodegradable, single-use masks and gloves
Trend - The COVID-19 pandemic has lead to a shortage of personal protective equipment for frontline workers and the public. As a result, brands that have pivoted production to offer a solution to this are creating single-use face masks and gloves that can be composted after use to reduce waste.

Insight - The COVID-19 pandemic has brought awareness to many consumers about the amount of single-use products used by the health industry, leading many eco-conscious consumers to be concerned with the number of disposable products filling up landfills and waterways. This demographic is asking the industry to re-examine these practices and have turned to brands to provide sustainable alternatives to mitigate the environmental impact.
Workshop Question
- How can your brand pivot its product to be environmentally-friendly to appeal to eco-conscious consumers?