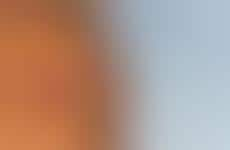 Brands replicate lip-plumping procedures with collagen-based lip products
Trend - With plump lips still being in-style, brands are offering topical treatments that enhance the appearance of lips through the use of collagen. These products give consumers alternatives to more invasive treatments on the market.

Insight - Social media drives most aesthetic, fashion and beauty trends, and Millennials and Gen Z in-particular are influenced by influencers and peers on these platforms. Brands that are able to replicate the trends that have become so popular online are going to be appealing to these demographics.
Workshop Question
- What's a popular social media trend that your brand could align itself with?
Trend Themes
1. Collagen-based Lip Products - Brands are offering topical treatments that enhance the appearance of lips through the use of collagen
2. Nourishing Tinted Lip Balms - Brands are providing tinted lip balms infused with ingredients like shea butter, collagen, meadowfoam seed oil and vitamin E
3. Lip Plumping Products - Brands are creating lip plumping products that visibly increase lip volume and decrease lines with consistent use
Industry Implications
1. Beauty Industry - The beauty industry is always in need of new products that satisfy the changing needs and demands of consumers
2. Cosmetics Industry - The cosmetics industry is continuously evaluating trends in order to stay ahead of the competition and offer the latest innovations
3. Fashion Industry - The fashion industry is influenced by the latest beauty trends as they are an integral part of overall look and style