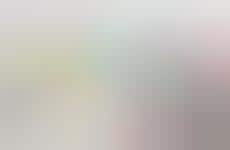 Brands are turning to social media instead of events to debut products
Implications - Tapping into the ability for social media to reach a wide audience quickly, designers and brands alike are turning to platforms like Snapchat and Pinterest to debut new products. Creative an incentive for online engagement with brands while generating media attention, this incredibly modern approach to promotion optimizes campaigns for sharing.
Trend Themes
1. Social Media Product Debuts - Brands are choosing social media platforms like Snapchat and Pinterest over live events to debut new products, taking advantage of the broad audience reach and media attention on these modern promotion approaches.
2. Instagram Fashion Shoots - Smartphone photography and social media are disrupting the fashion industry and making high fashion more accessible to a wider audience by using accessible technology for editorial shoots.
3. App-based Fashion Campaigns - Snapchat is becoming a new way for designers to showcase their collections, as social media presence in the Fashion Industry extends beyond Facebook and Twitter.
Industry Implications
1. E-commerce Platforms - Integrating user-curated wish lists like Amazon's 'Amazon Collections' can create a more dynamic and visually-pleasing way to organize products and enhance the online shopping experience.
2. Publishing - Smartphone photography and social media opens the door for a cost-effective way to create fashion editorials and reach audiences on digital platforms through channels like Instagram and Snapchat.
3. Fashion Design - Social media campaigns through apps like Snapchat can extend the reach of fashion shows to a broader audience that can't attend, broadening the brand's accessibility while also promoting engagement with the brand.
4 Featured, 31 Examples:
225,738 Total Clicks
Date Range:
Aug 13 — Sep 13